As salaam alaikum
Wahed Invest (and WealthKernal, who are their customers' custodians) say that they are FSCS protected. However, when you check this through the FSCS website, it turns out that WealthKernal are not protected: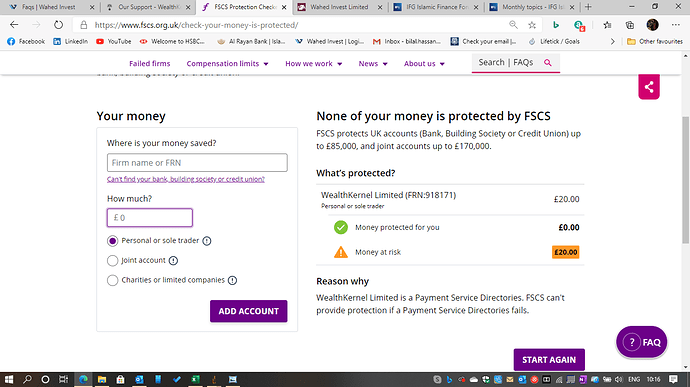 Would this then mean that Wahed Invest are not protected too? Wahed Invest are not even listed on the FSCS website. This concerns me as I would like to invest in something that I know has FSCS protection, but is my understanding incorrect? I wanted to put majority of my life savings in a S&S ISA with Wahed Invest but I am apprehensive now after realising this. Can someone please enlighten me on this?
JazakAllahu khairan.
Bilal