Assalamualaikum,
I want to know whether is it shariah compliant if we as NFT creator create an nft collectible and the marketplace enable us to set the % of royalties for the future sales of our nft even if the ownership of the nft already transferred?
So, whoever trades the NFT in the future, we as creator still get the % of royalties from the nft.
like the image I attached below.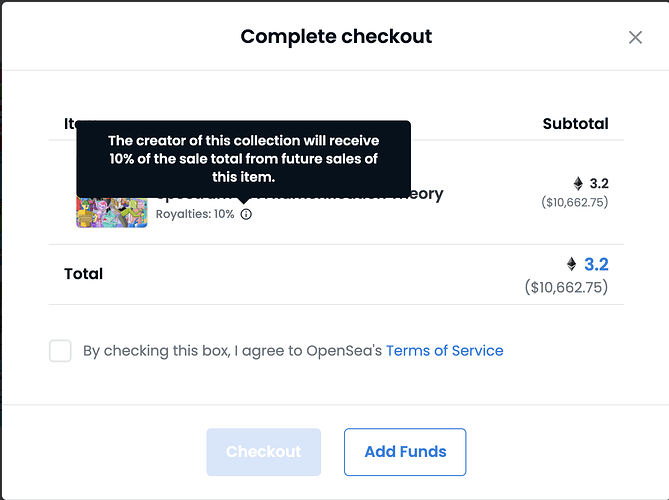 I hope it's clear enough to understand.
Looking forward to your response @Mufti_Faraz_Adam @Mufti_Billal