Assalamu alaikum. I'm currently a finance student (not the Islamic one) and I have a question regarding Islamic finance.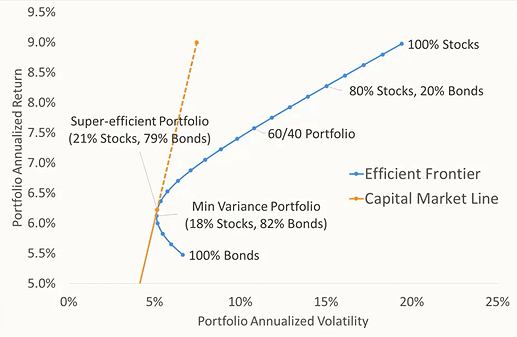 In standard finance, there is what they call Efficient Frontier. This is the set of optimal portfolios that offer the highest expected return for a defined level of risk or the lowest risk for a given level of expected return (via Investopedia). In order to achieve super-efficient portfolio, you must allocate your funds 21% in stocks and 79% in bonds. 60/40 Portfolio is the most common split between stocks and bonds that fund managers use and recommend.
As you we all know, bonds are haram because it involves the element of riba. My question is how do Islamic fund managers construct a portfolio if they couldn't follow this concept of efficient frontier? What asset allocation strategy do they normally use?
They say that sukuk is an alternative for bonds. Do sukuks have any correlation with stocks?